$75-$125
22

Dec
Christmas Show Spectacular with THE NO VACANCY ORCHESTRA
December 22, 2017 - 8:30pm
Anthony's Ristorante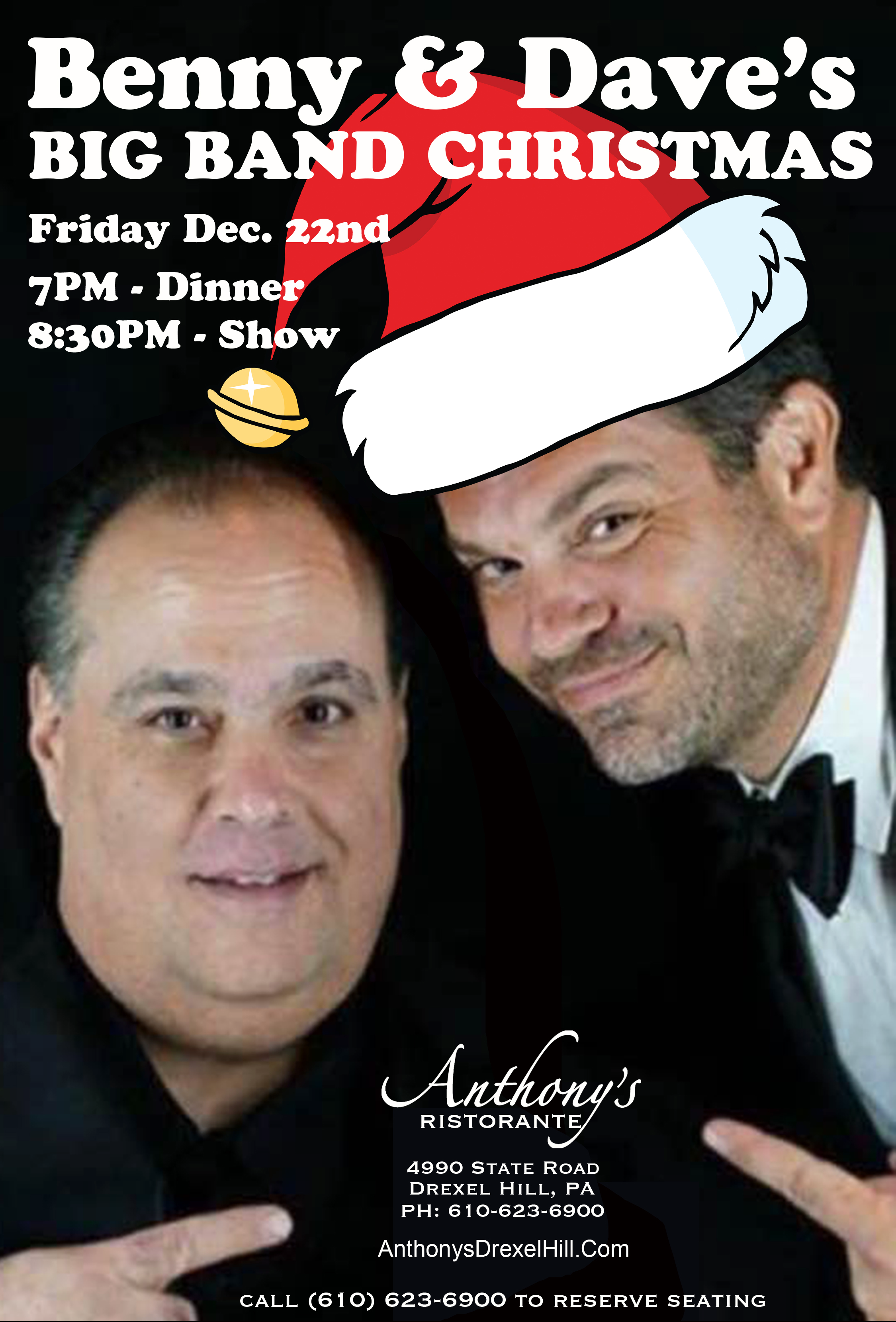 Join South Philadelphia legend Ben Marsella and South Jersey's Own Dave Damiani for a Christmas Show Spectacular with the NO VACANCY ORCHESTRA on Friday December 22nd, 2017.
Three course dinner is included with the price of the ticket along with a dinner show.
7:00PM dinner will begin and the show will begin promptly at 8:30PM. This will be one show and one night only.
Dave Damiani & The No Vacancy Orchestra have been a mainstay in Atlantic City for the past 3 summers with their 500 Club series.
Also, their new album #BendingTheStandard is being played all over the world on internet and terresterial radio. Along with constant airplay on XM 71 Siriusly Sinatra.
Benny Marsella is a living legend and it is a real treat to team up with him for this "live band" event with the most swinging orchestra in the country! Don't miss this!!!!