No Charge
04

May
Dave Damiani Jazz Nights In The Park - Sponsored by CITI & The Grove
May 4, 2018 - 6:00pm
Rick Caruso's - The Grove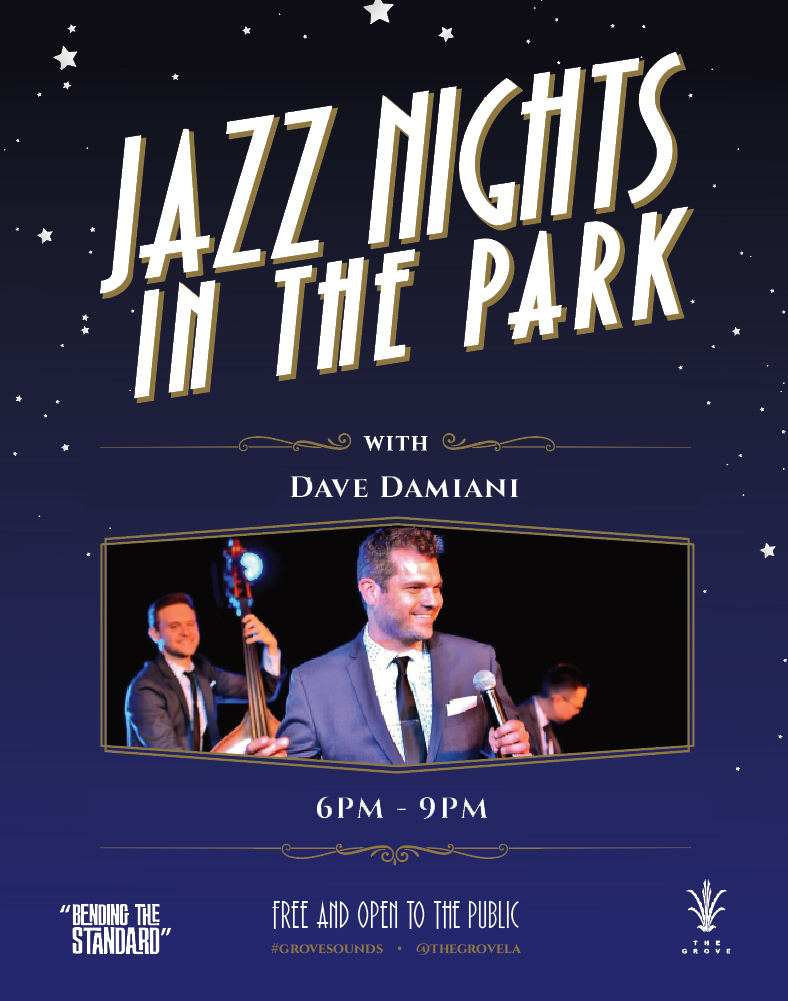 Join Dave Damiani and his fantastic band in the park at The Grove in Los Angeles. It's a perfect place to relax, grab a drink at the new Fountain Bar, or dinner at one of the most amazing new restaurants like Lauderee, Blue Ribbon Sushi or The Whisper Lounge.
Dave sings from 6PM-9PM and pays tribute to the best like Frank Sinatra, Frankie Valli, Bobby Darin, Nat Cole, Dean Martin, Mark Murphy and many more.
His great arrangements and his new album #BendingTheStandard are taking the country by storm.
Come out for free concerts in Los Angeles on select weekend nights!