$30-$40
18

Nov
Purple Room in Palm Springs
November 18, 2017 - 6:00pm
Purple Room Palm Springs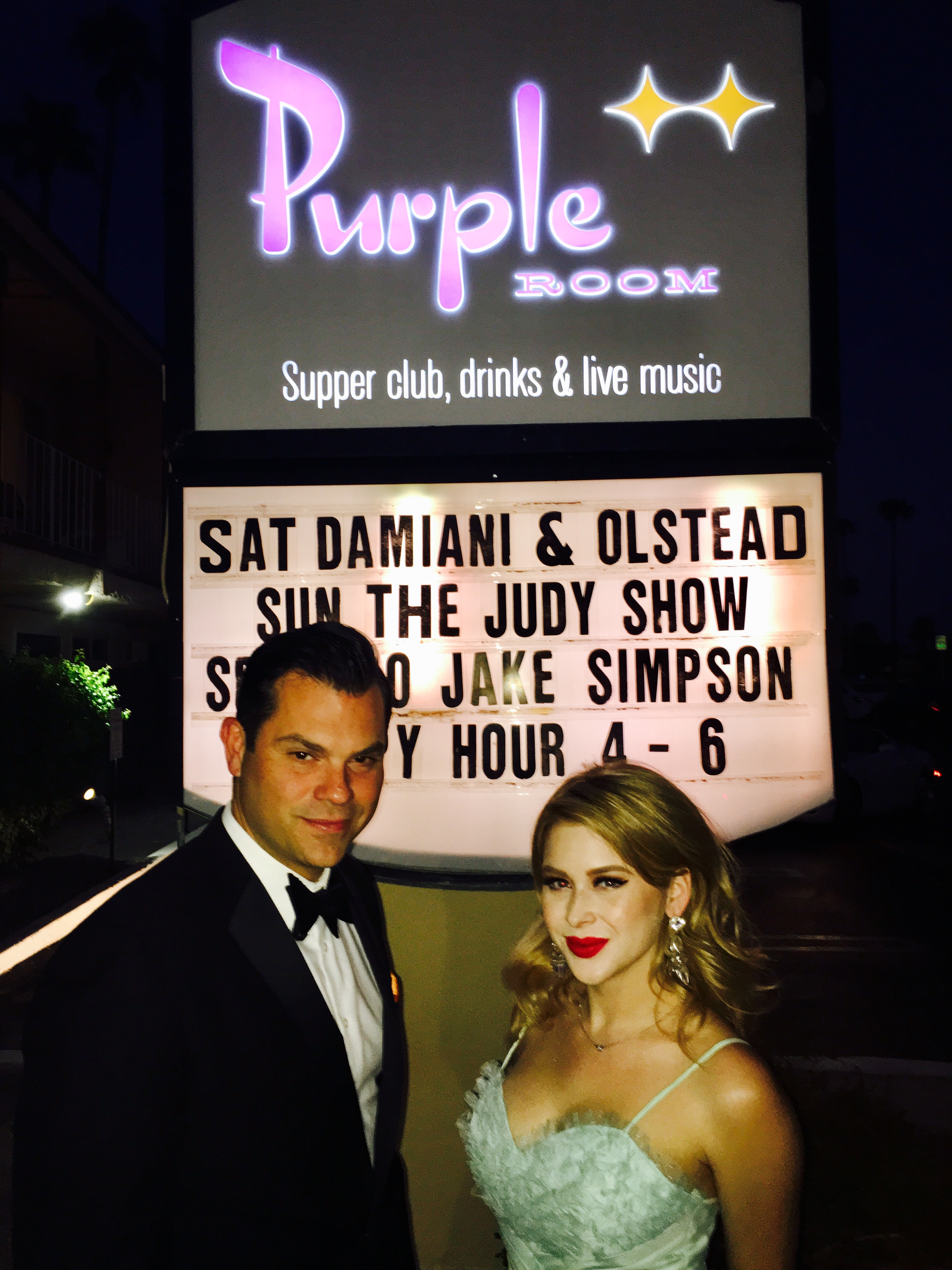 Direct from Los Angeles, Las Vegas, San Antonio, New York and Atlantic City comes Dave Damiani, Renee Olstead and The REAL La La Land.
Dave Damiani has been heard on XM 71 Siriusly Sinatra 107.3 MOD FM and stations all over the world. His unique style has earned him critical acclaim from Johnny Mandel, George Benson, Resorts Casino in Atlantic City, The Sinatra Family and much more.
Renee Olstead is a recording star from Warner Brothers records. She has sold over 100,000 copies of her albums. You have also seen her on the big screen in the film Unfriended as well as TV shows such as Secret Life of an American Teenager and Still Standing with Molly Ringwald. She is currently modeling, acting and singing all over the world. She was recently nominated for a Grammy.
PLEASE NOTE
All ticketed shows require an advance ticket purchase.
TABLE & SEATING OPTIONS
The Purple Room offers cabaret-style seating. If your party size is smaller then the total number of seats a table holds, you will be seated with other individuals. Please pay special attention to choose your seats in the zone that matches your seating preference.
DINNER RESERVATIONS
Each ticket purchased includes an automatic dinner reservation. You do not need to make a separate reservation for dining.
REFUNDS & EXCHANGES
Please review your selections carefully including performance date, table location, and quantity of seats as ALL SALES ARE FINAL. There are no refunds or exchanges.