$35
21

Feb
Bunker Burlesque
February 21, 2019 - 7:00pm
The Bunker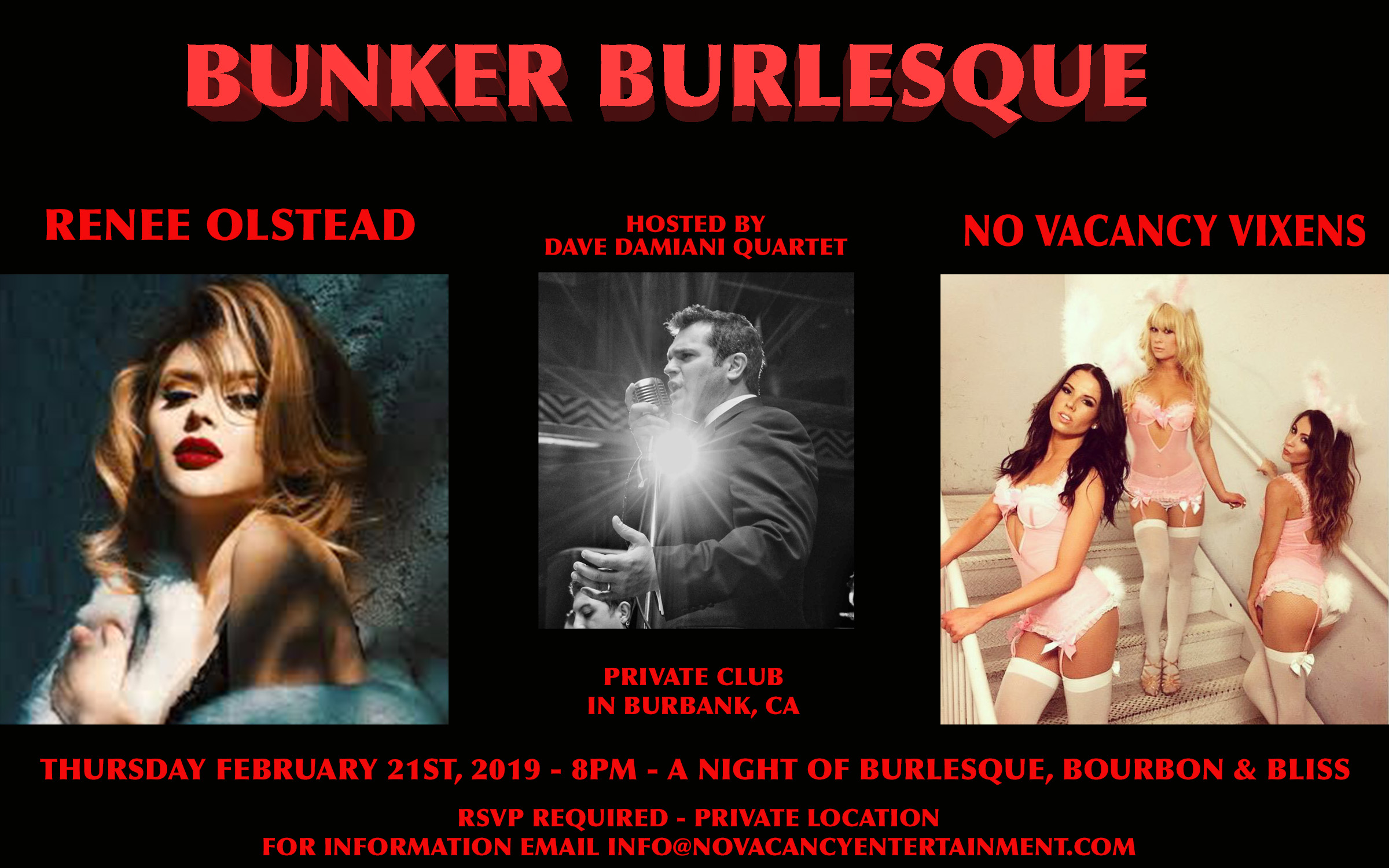 This is an all inclusive evening. Admission includes food & refresments...
Be ready to come to the hottest new space anywhere. This event is limited to 45 people. It is an intimate setting with a speakeasy vibe. Enjoy (up close and personal) Miss American Songbook - Renee Olstead (internationally known songstress and actress), Dave Damiani (#BendingTheStandard, CBS Vegas, casino headliner), and Crystal Schaefer (Kid Rock). Crystal is one of the most successful dancers and choregraphers in Los Angeles.
This new space and new brand of entertainment will leave you breathless. Whatever the ticket price is, that's all you will spend the entire evening. It's well worth the ticket price and well worth the night out.