$30.00
05

Apr
Von Lewis from the Oscar Winning Film - GREEN BOOK
April 5, 2019 - 8:30pm
Catalina Jazz Club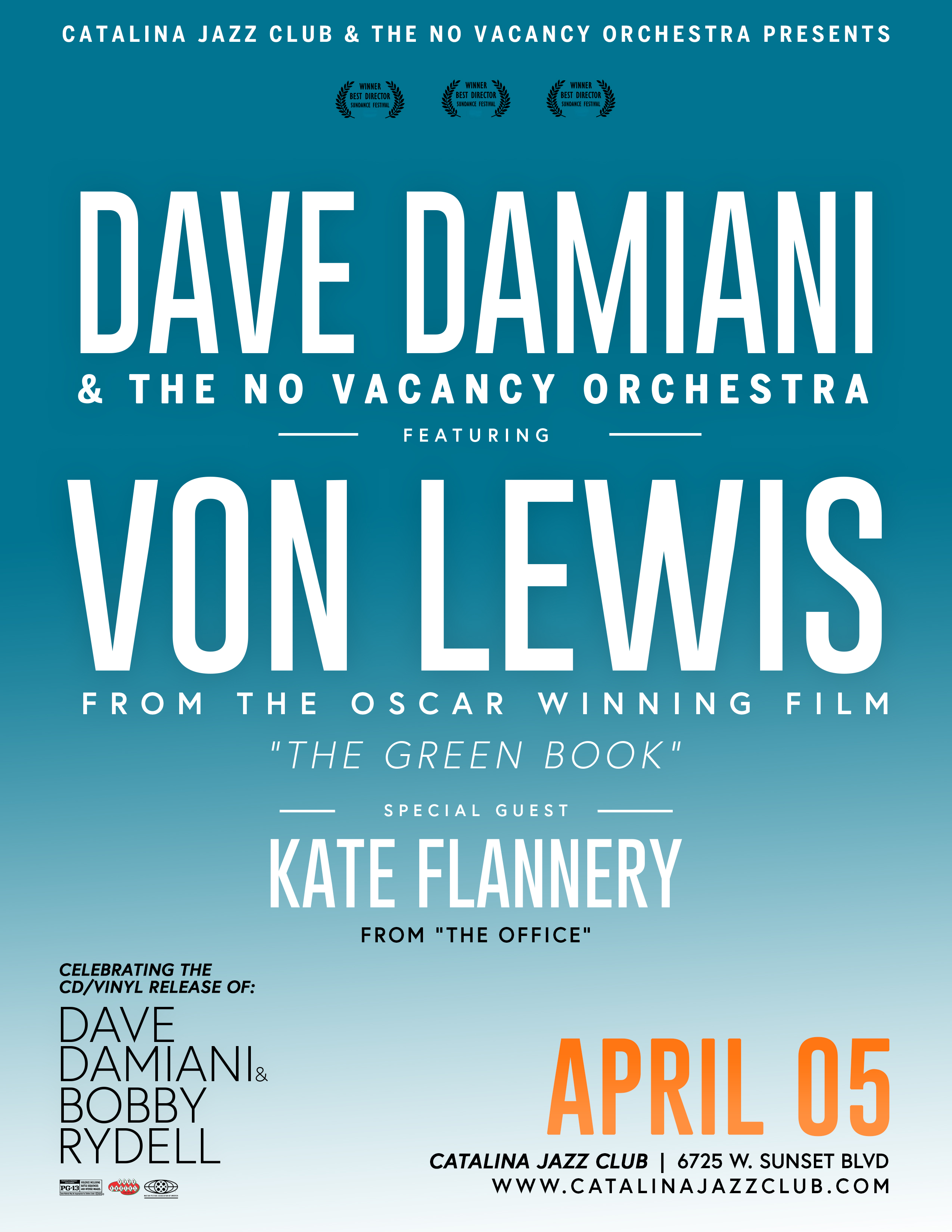 Join Von Lewis for his first show in Los Angeles. He appeared in the Oscar winning film GREEN BOOK playing Bobby Rydell. Von is an incredible singer. He will be with his incredibly talented wife Abbey. Dave Damiani and his No Vacancy Orchestra will back this incredible duo. Also, we will have special guest Kate Flannery from THE OFFICE!
DAVE DAMIANI will have vinyl 45s and CDs for his new releases with the great BOBBY RYDELL.
This will be a night to remember!